1324 HD videos - 506,000 photos - 621 models
Updated Sunday, Wednesday & Friday
Straight British Amateur Men with Uncut Cocks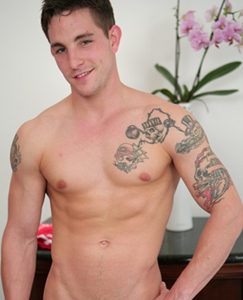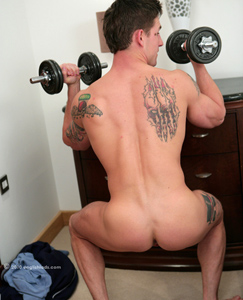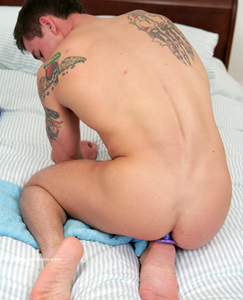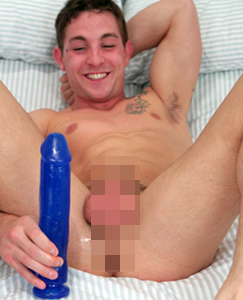 Muscular Straight Hunk Lance - Pushes One Boundary Wide Open!
431 Photos - Wed 1st Dec 2010
Straight hunk Lance has a great body; his first shoot was one of the most popular and today he steps up to the plate and pushes his boundaries big time; or better put his boundaries get well and truly pushed and probed! Striped naked even soft Lance has a whopper with his foreskin just back just a hint so you just see the tip of his penis peeping through. Though when he grabs hold of it he pulls back the foreskin straight away revealing a swelling head! When engorged with blood Lance is truly majestic, a whopper of uncut meat that sticks straight up and what a cheeky fucker he just knows he is teasing and loves it! Cock hard and he shows off his hole and drops on some oil, finger roams around and then slides up his virgin hole. The cautious exploration is followed with the whole finger getting sucked in and he quickly decides there is room for more! So the purple toy breaches his hole; he loves it and pumps it in and out with vigour; seemingly enjoying that pain and pleasure mix! A good bit of dildo riding later and Lance is lying back spewing cum all over the place. Another straight boy surprised; it wasn't that bad after all!
Photo sizes:
450×675
,
750×1125
Models in this shoot:
Other top models:
Tags:
workout
,
str8 lad solo
,
indoor
,
finger fun
,
dildo fun
,
cheeks spread
Photographs from the shoot