Home Movie - Hunter is on Holiday & Runs into some Bushes & Shoots us a Big Load!
13 Jun 2017
Hunter is away on holiday with his mates, he managed to get away for ten minutes to run off into the bushes behind the beach and make us a home movie. Filmed by Hunter on his phone he is dressed in his shorts and t shirt, is quick to show you his big uncut cock, suspiciously semi already and he is soon pumping it, turning himself on so he shows his slightly hairy hole and fingers it! A great little film with a nice happy ending with lots of cum squirting. Well done Hunter!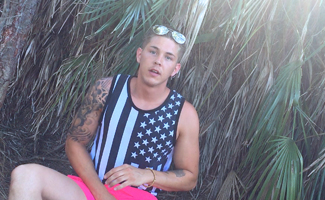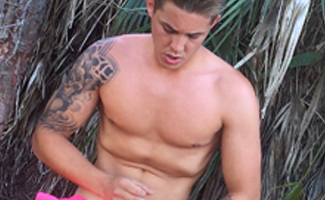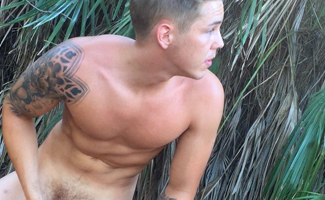 Home Movie Filmed by Andrew As he Takes a Shower & Wanks his Uncut Cock!
15 Aug 2015
Andrew was taking a shower and made us a home movie. He strips down to his boxers and has a feel, gets naked and sits on the side of the bath for a minute, jumps under the hot water and up pops his uncut cock. He has a wank under the hot water and unloads while stood up showering. Not the sharpest video production, unlike most our models Andrew doesn't have an iphone!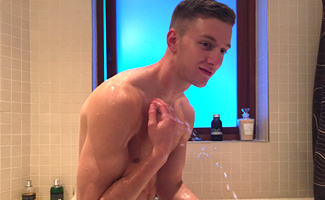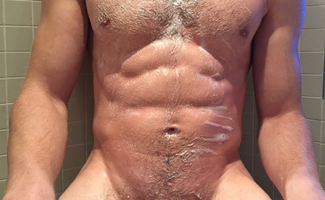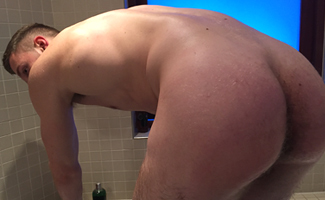 Home Movie - Handsome Aaron Wanks in the Park and Woods!
1 Aug 2015
Handsome lad Aaron has managed to find a secluded piece of countryside, and decided to lay himself down in the grass and - with half an eye on passers-by - pleasure himself! There's no doubting Aaron is a good looking lad, and has a great athletic body. Today he's got some stubble but looks all the more handsome for it! He's a little nervous about being in public, but soon has his hands down his shorts and plays with his uncut cock! Soon he's laying on his back in the grass, shirtless, shorts at his ankles! He moves to a wooded area (who knows what he will find!) to finish wanking, and cums over himself!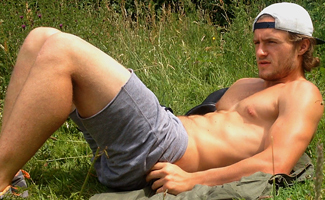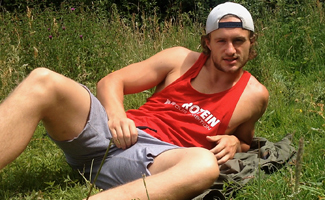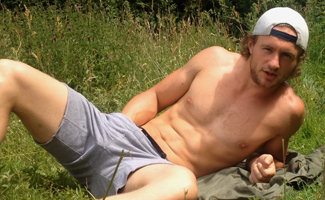 Home Movie - Out for a Bike Ride Cameron Stops Under a Tree to Jerk his Uncut Cock!
25 Jul 2015
Cameron is taking a bike ride near his home, cutting through a park on his way home he hops off his bike and sits down underneath a tree. He is all hot and sweaty and after riding hard on his training he decides he deserves a treat! He is soon feeling up his uncut cock through his bike suit and pulls it down and starts to play with his uncut cock. He is bathed in sunshine, though being a little careful as people could appear at any moment. Though Cameron is one of these lads who once his cock is in his hand, there is no stopping him and he beats his meat energetically and is soon near naked and close to shooting. He sighs and groans and unloads a nice load of cum. He jumps up and pulls up his gear and rides home still covered in cum!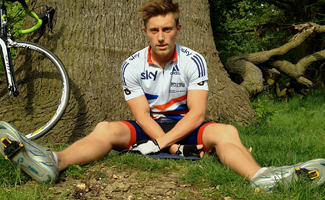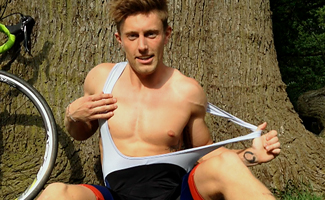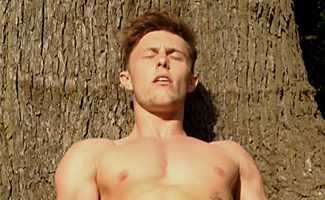 Bonus Home Movie - Jack Jumps into a Water Quarry - Wanks & Cums!
13 Jun 2015
Jack's one of our more mischievous models, and he shows that in this fun home movie that he's made for us - he knows of a disused quarry that has become a secluded lake - the perfect place for a bit of nakedness! Jack sets this up great - getting us ready for the fun, he finds a perfect spot, lays down his towel and strips off for us - jumping in and having a quick swim before laying out and wanking off in front of the camera, shooting over himself before jumping back in the cold water - nothing like a bit of al-fresco cock fun!!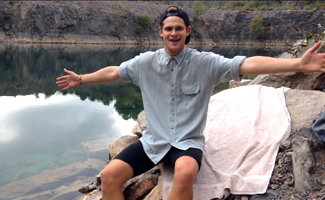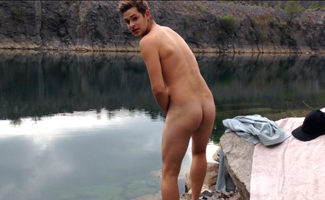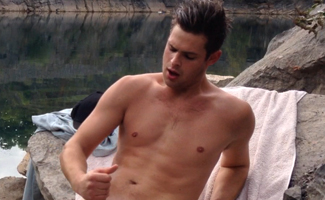 Bonus Home Movie - Aaron's after-shower wank & explosion!
23 May 2015
Aaron recorded this video at home on his phone - he's just got in from the gym and treats us to watch him have a shower and then have a slow wank - he jumps in the shower with the phone recording and we watch as he soaps down, and shows off his muscular torso and defined body, then he sits back on his bed, pulls off his towel, and gets hard for us, wanking his beautiful uncut cock until it shoots all over him - its always a big load from Aaron, he never disappoints!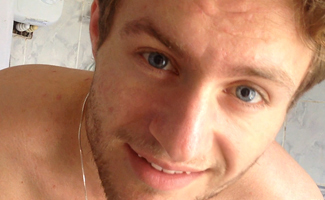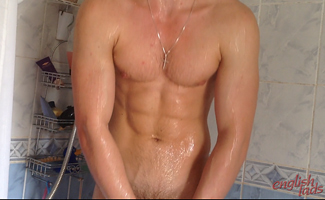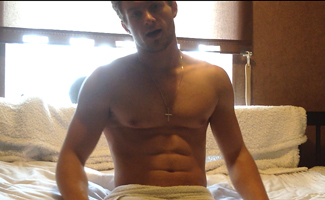 Bonus Home Movie - Former Royal Marine Tyler Wanks his Uncut Cock at the Gym!
21 Feb 2015
Young and muscular former Royal Marine Tyler shows us what he gets up to when he is a little bored down the gym! He pumps up his muscles and before you know it he is naked bending over in front of the camera! Getting himself all horny he retreats to give his uncut cock some serious attention and lies back and pumps his throbbing cock until he gushes with cum! Another great movie filmed by the model.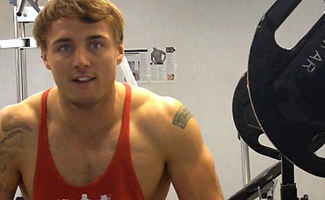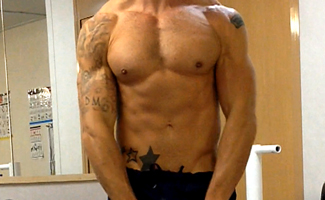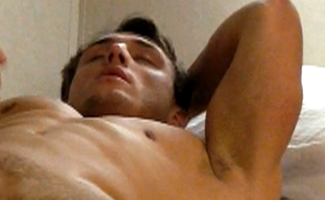 Bonus Home Movie - Straight lad Cameron Jerks Off in the Car!
7 Feb 2015
It's been a while since hunky straight lad Cameron made us a sneaky wank video out in public, so we thought it's about time to treat you guys! This time Cameron has driven to a slightly secluded road - though there are still plenty of cars still driving past! It's early in the morning and Cameron fancies a tug before a long drive, so why not watch him shoot on himself and enjoy the view?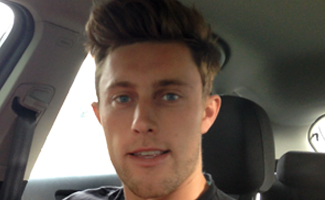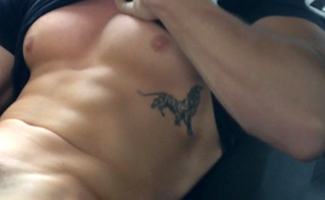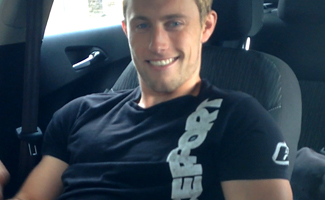 Bonus Home Movie - Jack's Woodland Wank - Naked, Uncut and Exposed!
18 Oct 2014
Jack's been out for a run on a sunny day and decided to go out without any boxers on - inevitably he started feeling horny! He stopped by a wooded area (hopefully!) out of the way of any passers by, and videos what he's doing on his phone for your your entertainment. It's not long before he's fully naked except for his trainers, and he rubs himself hard while laying in the sun, big uncut cock solid in his hands - imagine stumbling across him laid across a tree trunk naked when you're walking in the countryside! He brings himself to orgasm, and shoots over himself and hints that there could be another bonus nature wank from him in future!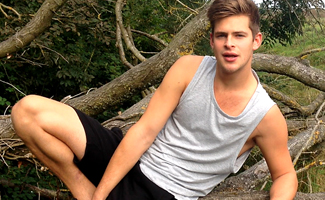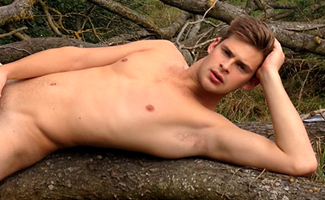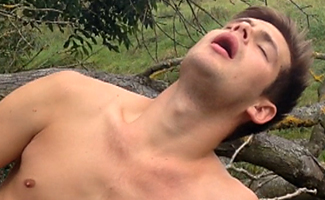 Home Movie - Sexy Muscular Tyler Shares His Morning Glory - Wank & Dildo Fun!
8 Apr 2014
Tyler's treating us in this video - he's woken with the horn and keen to share with EL members! Tyler is one of our most popular model - fit, muscular and easy going, he's let us into his bedroom for a private moment! He strips off for us, and gets straight into some action, writing his muscular body around the bed, and pleasuring himself. He even gets a dildo out, and starts using it, while wanking himself off more and he's clearly loving it. Its also a great cumshot, Tyler's in ecstasy as he blows his load over himself. Thanks for the intimate video, Tyler.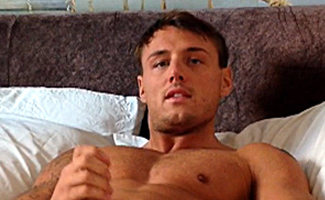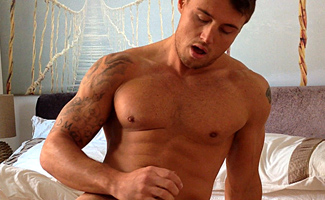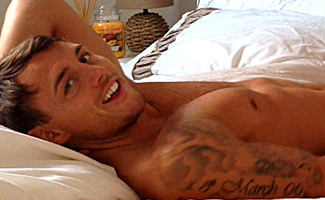 Bonus Home Movie - Cameron Strips and Wanks In The Gym Changing Room
22 Feb 2014
Cameron has kindly done our first Home Movie - he's sneaked his camera into his changing room at the gym and got naughty for us! Always with an eye for anyone else entering, he cautiously strips off and shows off his amazing body, which he has just worked out and is looking really buff! Plenty of tease before his cock is solid and he sits back on the changing room bench and jerks off for us - really hot! A big mess everywhere, and he even points the camera towards the showers as he washes off afterwards. Thanks for the treat, Cameron!