1324 HD videos - 506,000 photos - 621 models
Updated Sunday, Wednesday & Friday
Straight British Amateur Men with Uncut Cocks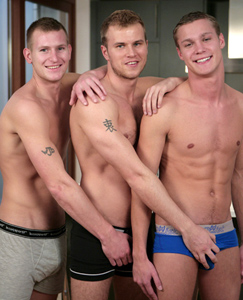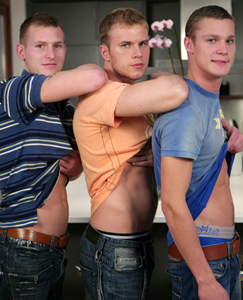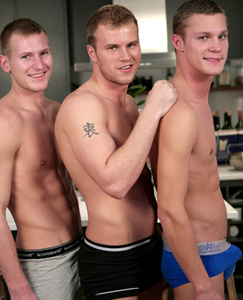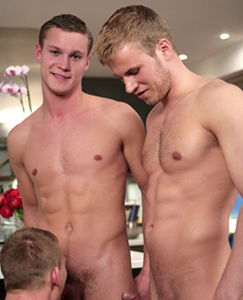 Three Str8 Hunks - Liam, Hayden & Zack get rimmed!
361 Photos - Wed 2nd Jun 2010
Three Str8 Hunks - Liam, Hayden & Zack get rimmed!
Three of the websites favourite str8 lads come together, strip off their shirts and it quickly becomes a body comparison! They are all young spunk guys, athletic, blond and apart from Hayden's chest hair free! Looking at the bulge in their boxers they also share another common trait; they are all sporting erections! After some wanking of each other Kev comes in and sucks the lads, just look at their faces, its hard to tell is Kev or are the guys enjoying it more?! Once Kev has shown them how to suck, they suck each other off and then back comes Kev; he bends the three str8 over their stools and exposes their asses and then plunges in his tongue! The guys cant believe they agree to this though looking at their faces at least one of them is enjoying his first ever rimming experience! The guys are soon back wanking off each other before they dump their loads on the table, Liam dumping the biggest load, though Hayden's is a very close second looking at all that flying cum!
Photo sizes:
450×675
,
750×1125
Models in this shoot:
Other top models:
Tags:
underwear / swimwear posing
,
str8 lad group
,
str8 guy sucking
,
str8 guy getting sucked
,
rimming
,
muscle comparing
,
indoor
,
cock comparing
,
cheeks spread
Photographs from the shoot