Premium Photosets & Videos
The photosets and videos in the premium section are available to buy separately; to buy one you need a current membership and had at least one previous membership that completed at least a 30 day term. We have split the content into three sections; Premium Photosets and Videos are extra content we feature from clothed to a cum shot; Models Self Filmed Videos are exactly that, we let them go off and make their own videos, mostly outdoors from clothed to a cum shot and then Ripped and Stripped is the soft core content with lots frontal nudity of young men running around naked, typically a once a year production.
Brandon Myers from Ex On The Beach & Bromans Reveals his Massive Uncut Cock and Shoots so much Cum! 47 minutes - Brandon Myers
17 Oct 2017
Brandon Myers is the cheeky outgoing young lad from Ex on the Beach and TV series Bromans, he's handsome, smiley, confident and blond - and packed with lean muscle, this straight lad is decorated with tattoos and knows how to look hot. He's also packed with an amazing talent which we've persuaded him to reveal! He strips to his white undies, even soft you can see the outline of a massive uncut cock in there, and as he pulls off the undies his cock is already hardening, it just loves to be played with! He puts on a jockstrap for us and shows off an incredibly pert ass, and as that jockstrap drops to the floor, his cock bounces up - it is huge, uncut and clearly needs to shoot! Brandon wanks his massive cock, how many inches is that thing?! and even takes the camera so you can get an idea of what it is like to be him and so hung! His balls tighten as he brings himself to orgasm and he unloads a massive amount of cum - which then runs down from his chest down his abs back to his balls - this guy is so sexy!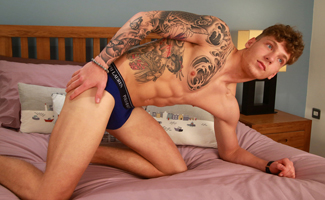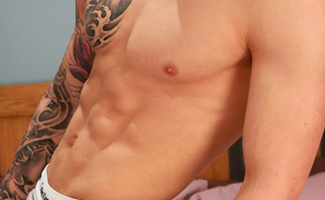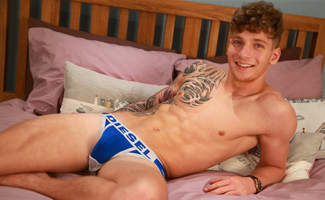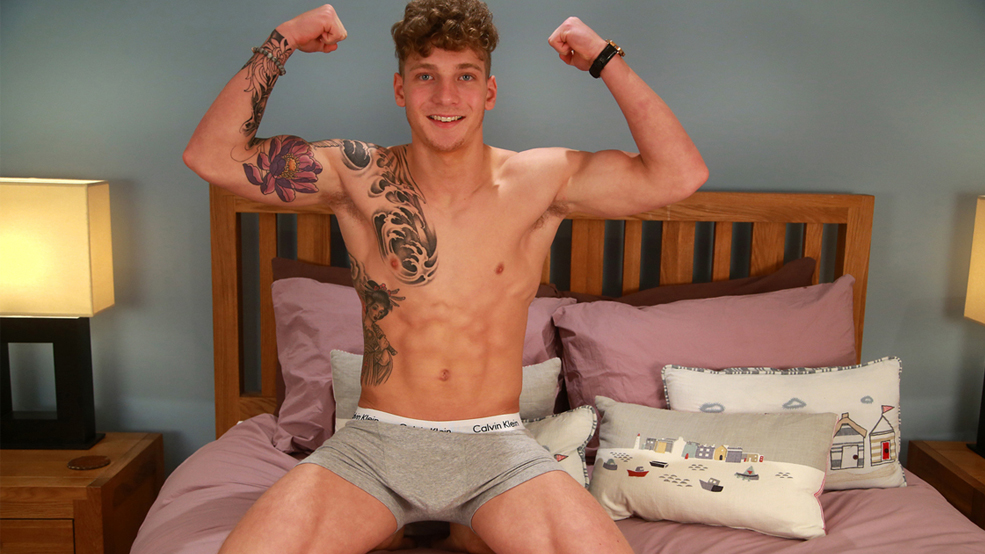 Brandon Myers Ex on the Beach Star Shows us his Massive uncut Cock & Squirts for England! - Brandon Myers
31 Jul 2017