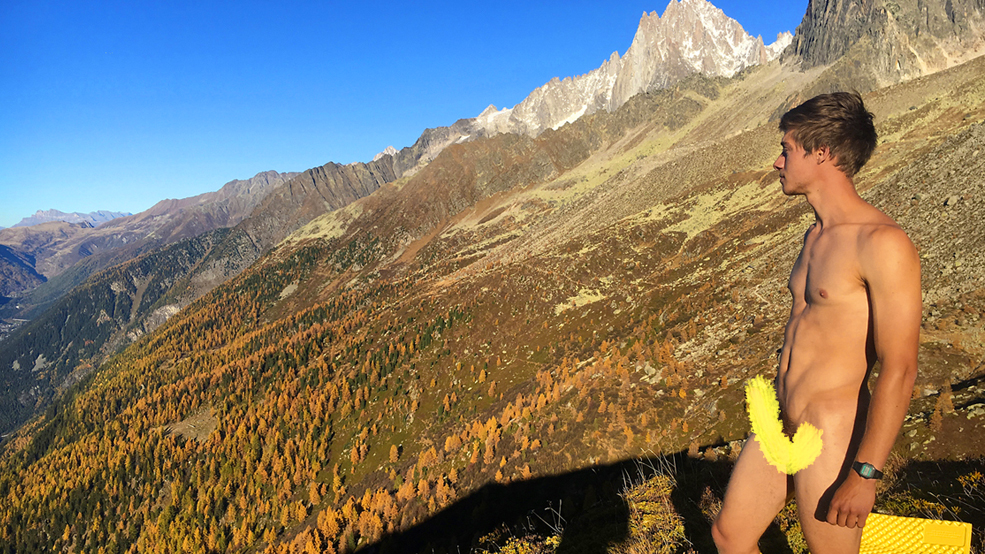 Straight Cousins Henry and Jerry Go Mountineering & Photograph Each Other Wanking, Climbing & Cumming! - Jerry Manson, Henry Kane
Existing members, log in to purchase. Existing members, log in to purchase. Previous members, please rejoin to buy this set for $54.00 with access until your membership expires or for at least 30 days. To buy this photoset you need a current EL membership & at least 1 previous membership of Englishlads.com that's completed 31 days. The photo sizes available to you are the same as your EL membership.
There are lots of stories with these two, Jerry modelled for me about a year ago and then I didnít hear from him until summer 2017. I got a text saying he was in Chamonix and he was mountaineering with his cousin and he had just told him about his nude modelling and would I be interested in the guys shooting some content of their own for the website. I asked for some photographs and there was Henry in my whatsapp. Wow, Henry's snaps made my heart race and after photographing thousands of naked young men that doesn't happen often! What you see in this photo set is the two cousins photographing each other on their holiday in the French Alps. At times they are at over 4000 meters and wow that does something to their cocks, how hard an erection can you have when oxygen is short! A brilliant photo diary of two straight cousins on holiday, how we all fantasise of being 20 and having a cousin who wanted to be photographed naked. . . and with an erection. . . and wanking most the time! They have a lot of fun filming each other wanking and wow those barriers, there are none!